Biggest Study Abroad Challenge: Preparing to Return Home
Posted by admin on April 12, 2016.
Tags: Study Abroad // packing // Europe // coming home
Editor disclaimer:
The final days of studying abroad will feel weird. In fact, Taylor Swift's "22" is a perfect description of said feelings (happy, free, confused and lonely at the same time, that is). It's a mix of emotion, somewhere between uncontrollable giddiness to reunite with friends and family, and heart-breaking dread over realizing that this life-changing experience is almost over. I promise, you're not crazy! Two years later, myself and all my fellow study abroad peers still strongly remember that unsettling feeling.

Know that it's all a process and part of what makes this incredible time so unique. We (I'll just go ahead and speak for the Study Abroad Alum community) therefore strongly encourage you to embrace these last moments! Don't dwell on the mopey-ness, there will be time for that when you're home (during reverse-culture shock, the next fun emotional rollercoaster phase). Spend time with your peers, explore parts of the city, keep journaling, wander the streets you always wanted to- whatever's best for you! And of course, set aside a couple hours to study for finals to avoid even more stressful cramming.

Don't worry, you'll be back in Europe soon:)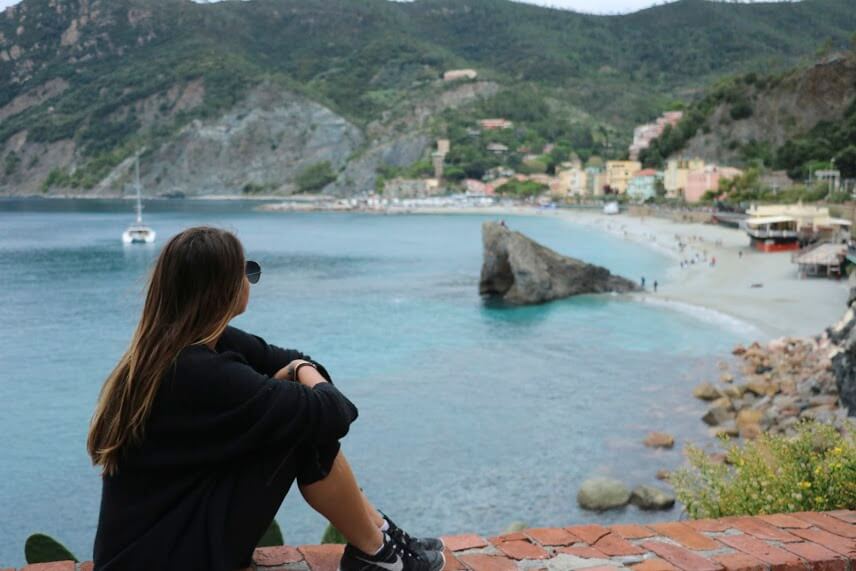 RE-PACKING YOUR BAGS

Ditch towels and hygiene products
Your mom will be so happy you're home and love to make a Target run with you to buy some new $5 towels and the American hair products you were afraid to leave without in the first place. Same goes for over-the-counter meds. I promise you, there's no shortage of Benadryl or DayQuil in the US right now.
Wash and donate your linens
Talk to your local charity shop and find out what they accept. Seriously, your duvet cover is worthless at home, you've got $30 comforters at Target. And that shirt you didn't wear all semester? Donate that too. If it's stained, throw it out!
Two suitcases?
Make sure you evenly distribute heavy and light stuff between two bags if you have them (I ended up with one 25kg bag and one 17kg, then had to totally repack them both)
Make use of your carry-on
I know you don't want to drag that through the airport, but if it's heavy and not a liquid, put it in your carry-on. Nobody is going to weigh it, and your breakables are probably safer with you than if they're checked. Just don't be carelessly swinging it through the airport
Ship rather than have overweight bags
It's definitely cheaper than paying $200 for one bag. Ship stuff you won't need right away (like that winter coat) and have it shipped as slowly (and cheaply) as possible. Check with your school's study abroad office for good companies. UPS was reliable for me when I shipped a box over
Easy on the snacks
Yes, you probably can't find stroopwafels in your local supermarket, but if you're anywhere near a big city, you'll be able to find a more European-based store. Aldi is also starting to pop up around the country. You'll find it again, and fall in love all over
Plan your souvenirs
As much as you love your new city, you don't need a mug, hat, hoodie, and stuffed animal all from one location. Pick one or two things you really want to bring home with you, and try to make it something unique.
Gifts for friends and family
You want to share your time abroad with everyone and that's good, but everyone doesn't need a gift. Something small for a few people is great, but your stories and pictures are way better. Your mom will love how you light up every time you get to that one weekend trip, or where you found the best coffee in the world.
NUMBER ONE rule: If it's not expensive and you can get it at home, just don't pack it
You probably need to replace those two-year-old sneakers you ran around Europe in anyway!

BEFORE YOU LEAVE:
Close your local bank account
Spend those coins! You can't convert them at home. Or, save them for your next adventure
Make sure you do not pack anything you need into checked luggage. Medications and important documents should be kept in your carry-on
Leaving behind unnecessary belongings (e.g. laundry bins, binders, hair dryers with international plugs)? Don't throw those in the trash- check with your advisor or residence supervisor if there are other options such as donating. They've switched out students many times by now, and likely have tons of moving out tips, too!
Check what is and isn't allowed back into the US (e.g. Cadbury eggs- those sweet candies are illegal in the states!)
Make sure you have contact info for all your new friends - you may have been texting on local phones and Whatsapp, so don't even have eachother's phone numbers yet!
Make sure you're all set with your accommodations. How do you need to turn in your keys? Do you owe the landlord money? Do they owe you money? How clean does your apartment need to be?
Ignore McDonalds until you're stateside again. Fill up on those local foods while you still can!

Good luck and safe travels everyone! Don't cry yet- enjoy those last few days abroad!


Ren, WSA Intern 2015